A bedroom is a place where you get to rest. It is certainly an area in your home that needs to be comfortable and private. This is why most people tend to decorate their bedroom with as many personal items as possible.
Lighting also plays an important role in the feel of your bedroom. LED light strips have grown in popularity over the past few years. Not only are they quite inexpensive, but they also provide a calm atmosphere with a pinch of personality.
Most bedroom lights only provide a single form of illumination but the LED light is a great way to make your space more inviting. If you are planning to transform your bedroom using an LED strip, here are some ideas that you can use.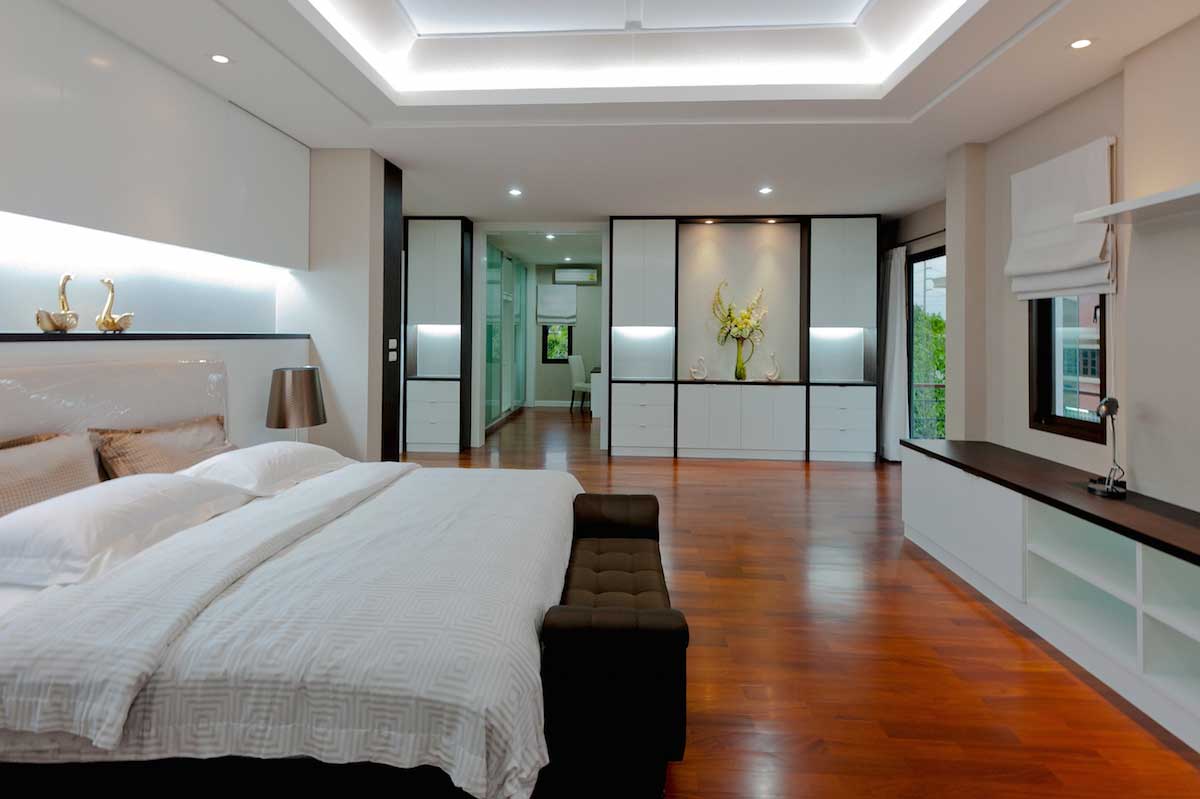 Illuminate the Ceiling
A great way to decorate your bedroom with LED lights is by placing them on the ceiling. This option may take some planning and a bit of work to do. However, the result would be very cost-effective and makes a cool atmosphere.
Ceiling lights tucked away within the walls provide indirect lighting that illuminates the entire ceiling. This brightens up the entire bedroom without the need to use more light bulbs.
The contrasting effects of light and dark in your room will make it more conducive for sleep and relaxation as well as breakaway the depressing mood that dark rooms tend to make you feel.
Lighten the Bottom of Your Bed
Your bed is the centerpiece of your bedroom. It is a place where you can finally rest and relax. The bed is the ultimate reason why you want to seek shelter within your bedroom.
You can also try to make it look more attractive by placing LED light strips to fully decorate it. Place the strip by lining them around the base of your bed.
This way, you don't get the full blast of the bright light into your face but still can provide proper illumination to your room.
These light strips also provide a certain mood within your room. If you want a calm atmosphere, you may prefer to use blue lights. Those who want to have a warm and romantic feel to their room should prefer to use red or pink tones.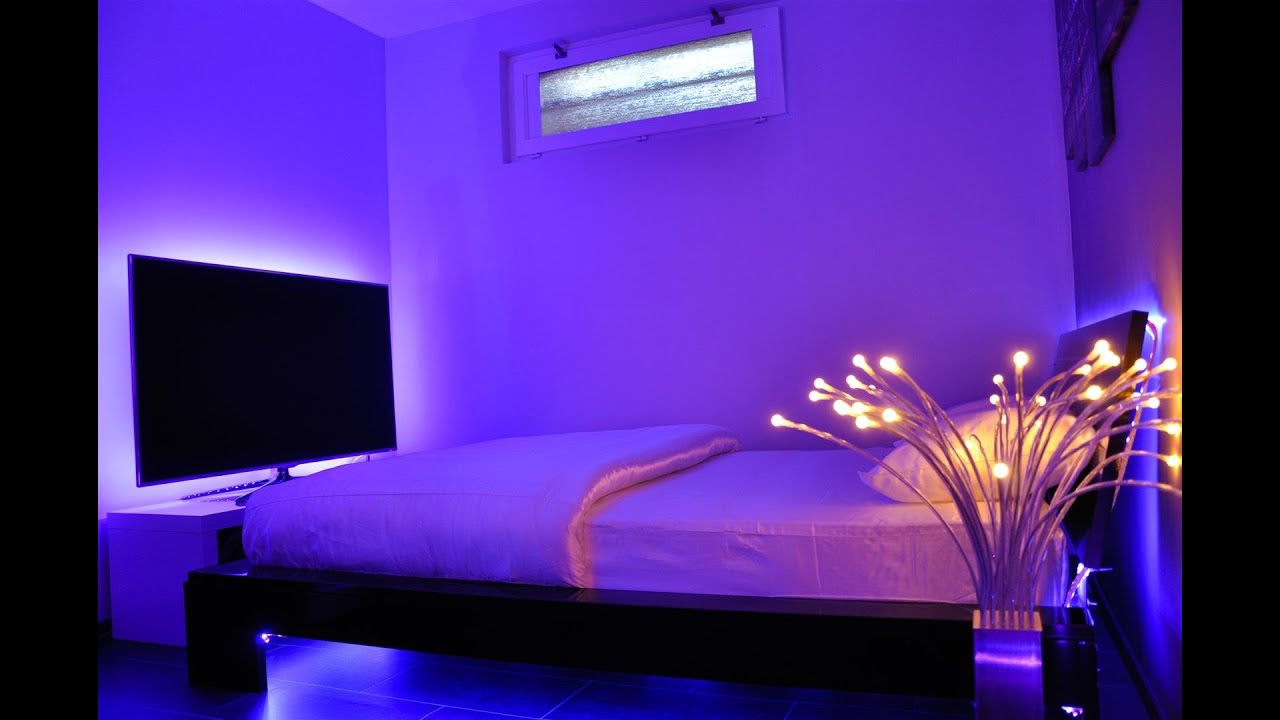 Light Up Your Television
Watching TV in the dark hurts your eyes. Your eyes will have to adapt to the dark surroundings while also trying to adjust to the bright contrasting colors of the television.
This back and forth deteriorates your eyesight especially at night so it is truly not advisable to watch television with no lights on. Fortunately, you can decorate your bedroom by placing a bedroom light behind the television.
That will provide some semblance of light into the room. This will also help your eyes adapt better to the colors on the screen as well as protect your eyes from the brightness of the television.
If you have other furniture in your bedroom, you may also add some of these lighting fixtures underneath so that it does not have a distracting glare when you turn them on. Dressing tables, coffee tables, or study tables can be great areas to place LED lights in them.
Behind the Head Board
One very good place to put those bedroom lights is just behind your bed's headboard. The lights should be tucked and hidden behind the headboard to add that retracted lighting. This gives the room a vibrant feel.
While it does not replace the need for a lamp in the bedroom for things like reading, it still provides a decent amount of lighting to your room. Think of your lighting as a bit of a nightlight. You can't read by nightlight and so you can't read by LED.
Conclusion
Accent lighting with the use of LED strip lights are very popular in bedrooms and are used more for decor than a light source. LED strips are a practical option if you want to provide an impact to your bedroom without spending a lot.
Whether they are for practical or aesthetic reasons, bedroom LED light strips are an easy way to change things up. Many LED lights give you the ability to change the color of the light, so you can redecorate your bedroom with a light change.