Japanese cryptocurrency exchange company Liquid has reportedly been hit by a cyberattack, leading the company to lose approximately $97 million from its assets. The company announced the incident in a blog dated last Thursday, August 19, 2021.
In a statement, Liquid said that the Operations and Technology department was able to "detect unauthorized access of some of the crypto wallets managed at Liquid."
Of the said $97 million, CNBC states that $45 million of these were Ethereum tokens. The news site reports that the hacker behind the cybersecurity incident is using the Ethereum tokens to turn into Ether to avoid these assets from being frozen.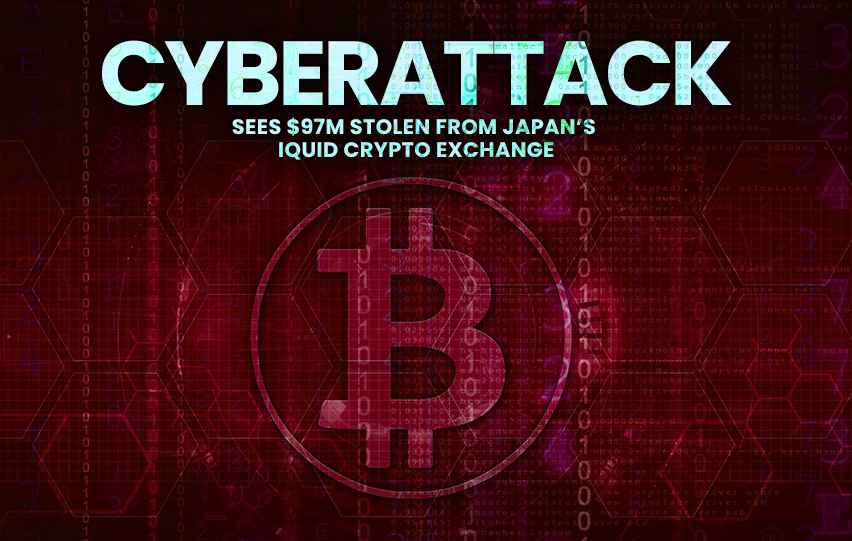 Blockchain analytics company Elliptic is reportedly assisting the Japanese cryptocurrency exchange firm with its investigation. Based on the findings of the firm, the tokens being converted into Ethereum were being done on platforms that did not require intermediaries, reveals CNBC. These include the likes of Uniswap and SushiSwap.
In a statement via Elliptic blog post – that this approach "enables the hacker to avoid having these assets frozen – as is possible with many Ethereum tokens."
Following the incident, Liquid has advised its users to stop depositing cryptocurrency assets into their Liquid wallets. Moreover, the company also said that it had temporarily stopped all withdrawals involving cryptocurrencies. Despite this, Fiat withdrawals and deposits, as well as trading and Liquid Earn, remain open for use, maintains ZD Net.
Apart from working with Elliptic to investigate the incident, it is also in contact with other cryptocurrency exchanges to help recover the lost assets.
In its blog post, the firm has acknowledged the support of its users saying, "During this difficult period we greatly appreciate the support from our customers, other exchanges, security experts, and the broader crypto community. Liquid will continue to do everything in its power to mitigate the impact from this incident and restore full service as soon as possible."
Should everything go well, the blog post said that Liquid is planning to proceed with its operations as usual by August 30, 2021, including the listing of its new tokens.
According to ZD Net, this 2021 cyberattack is the second time in less than a year that the Japanese cryptocurrency exchange company has experienced a hacking incident. It also experienced a data security breach in November of 2020 where employee email accounts and its internal networks were compromised.
Besides this, the November 2020 incident also saw customer details compromised in the breach, with their names, addresses, email addresses, and encrypted passwords revealed and accessed by the hacker in question, reports ZD Net.