The free internet services provided by Facebook and Wikipedia are abused to distribute pirates movies and software. In some countries users are offered limited free internet provided by Facebook's initiative Internet.org.  In poor countries data bundles are usually too expensive for consumers. Through Internet.org several (light) versions of websites are available such as Facebook and Wikipedia while the rest of the internet remains inaccessible.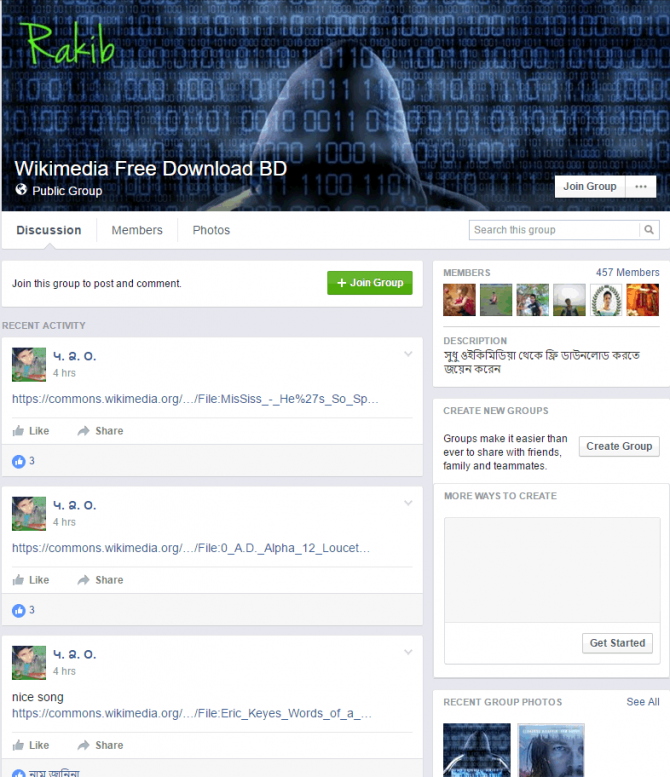 In Angola users now abuse the Internet.org provided free access to upload pirates movies and software masked as PDF and  JPG files to Wikpedia. The files are uploaded as attachment to Wikipedia after which links to the illegal content are distributed through private Facebook groups.
Wikimedia plans to end the piracy but is not planning to ban an entire group of users or changing its free access conditions. Wikipedia's parent company Wikimedia is currently researching the copyright legislation of Angola. Currently the site has to rely on volunteers to remove pirated content.
We found that Angola is not the only country in which the free internet access is abused. Also Facebook users from Bangladesh share links to pirated content on Wikipedia. It's likely the same technique is used in all countries where free Internet.org access is provided.
The free internet service from Facebook has been criticized a lot because it's disadvantageous to other sites for which users do have to pay. India recently forbid Facebook's free service because according to the Indian government it's in conflict with net neutrality.