Popular United States-based low-cost telecommunications company Mint Mobile disclosed that it had suffered from a data breach between June 8, 2021, and June 10, 2021. The data security incident reportedly saw several customer phone numbers to be ported out to other carriers, states Tom's Guide.
Mint Mobile is a carrier that provides mobile phone services to consumers. Apart from this, the company also operates through the cellular network of T-Mobile as an MVNO.
The carrier disclosed the incident last Saturday, July 10, 2021, in an email to customers saying that the data breach occurred earlier last month. According to Bleeping Computer, the notification email was only sent out to carrier users and subscribers who were affected by the incident.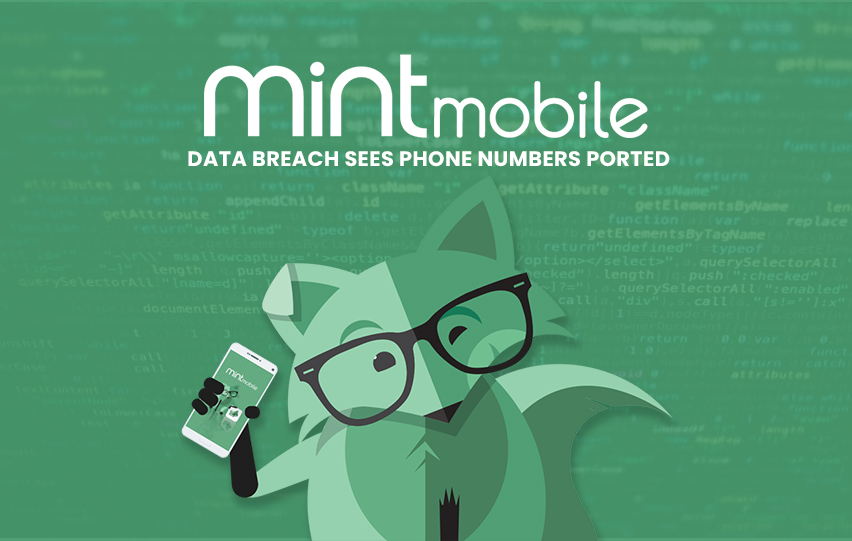 There is no exact number of individuals or subscribers affected by the Mint Mobile data breach. However, Bleeping Computer said that the carrier maintains that only a small number of subscribers have had their numbers ported to another carrier.
In its email, Mint Mobile said, "Between June 8, 2021 and June 10, 2021, a very small number of Mint Mobile subscribers' phone numbers, including yours, were temporarily ported to another carrier without permission."
Besides the telephone numbers of subscribers, the data security incident also saw the personal information of users compromised. These include the name, address, telephone number, email address, and subscription features availed by the user in question.
On top of these, the data breach also saw the international call detail information, as well as the account number, password, and bill amount of select consumers compromised, reports Bleeping Computer.
Bleeping Computer states that the telecommunications company remains mum on how hackers gained unauthorized access to the user information. However, the news site states that the threat actors may have resulted in using a compromised Mint Mobile application or hacking user accounts to do so.
Tom's Guide states that the data breach could have other implications on top of stealing a user's identification and personal details. These could also lead to accounts using the same number being hijacked.
Following the data breach, Mint Mobile said that they took a number of steps "to reverse the process and restore your service." It remains unclear whether or not the carrier reported the incident to authorities and security researchers.
In light of the data security incident happening, the telecommunications company urges its subscribers to constantly monitor their statement of account and other similar accounts that use the same phone number. In addition, Mint Mobile also encourages subscribers to change their Mint Mobile password.