Sony today revealed its SF-G series SD cards, which it claims are the world's fastest SD memory cards currently available. The cards can write data at 299 MB/s and read data at 300 MB/s and are targeted for use in cameras, especially those that require high speed storage.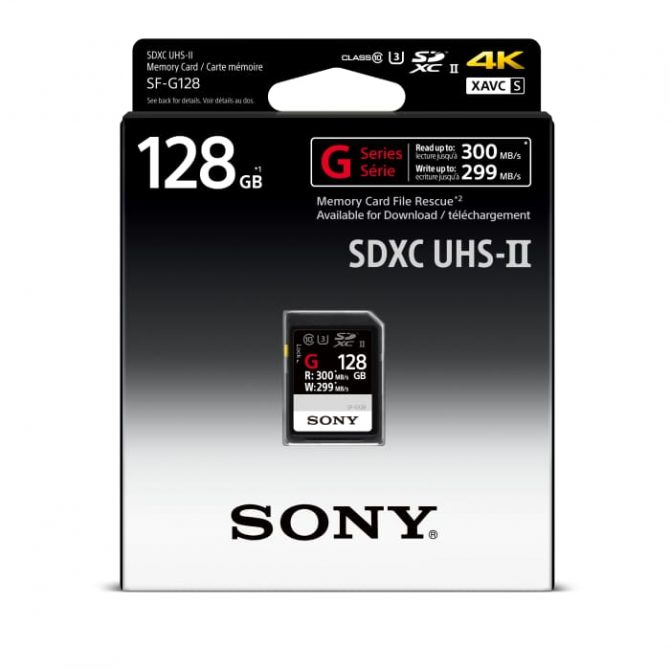 The SF-G series cards are available in capacities of 32GB, 64GB and 128GB. Sony adds that the cards are fast due to an algorithm the company has developed that prevents loss of speed while writing data, but it doesn't explain how it works.
The cards are waterproof, anti-static and come with free 'File rescue' software that is able to recover accidentally deleted images and videos.
Together with the cards, Sony also introduces the MRW-S1, a card reader that connects to another device over USB 3.1 Gen 1.
Sony's SF-G series SD cards will be available in stores in March 2017, the MRW-S1 card reader will be available in stores in April 2017. Sony has not disclosed any pricing details.