Tokopedia, an e-commerce giant, and Gojek, an Indonesian ride-hailing firm, are combining to form GoTo, a multibillion-dollar technology company. It is the biggest merger in the country, as competitors rise in the fast-growing market.
The merged company will be Southeast Asia's largest privately-owned tech business. Its services include food delivery, online shopping, ride-hailing, courier services, and more. According to GoTo company executives, it expects to go public in Jakarta and New York later this year.
GoTo is looking for pre-IPO financing of around $2 billion, followed by stock market listings with a possible value of about $40 billion for the company, as per the sources familiar with the subject.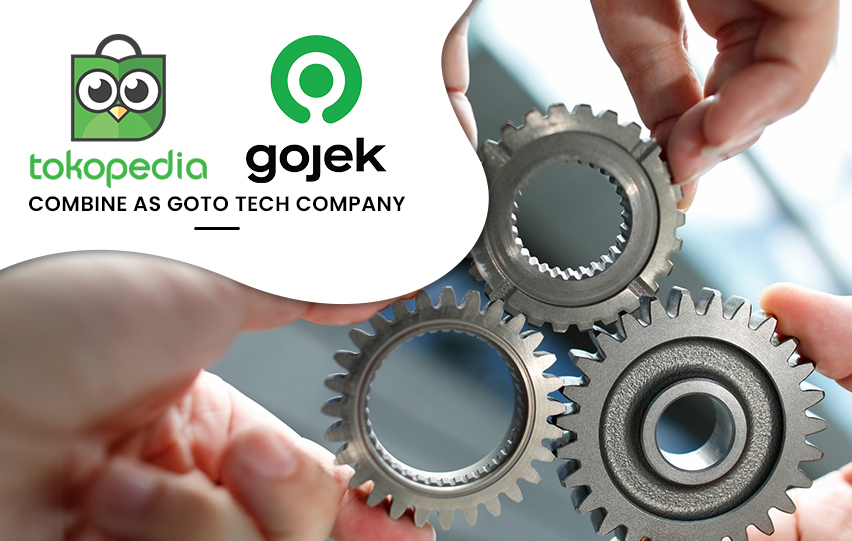 The companies said in a joint report that their cumulative past valuation was $18 billion. It is based on 2019 and 2020 fundraisings. However, they did not elaborate on future valuations.
The Tokopedia and Gojek are both funded by multinational major investors despite the increased competition in Southeast Asia's food delivery and ride-hailing industries. E-commerce, e-payments, and food deliveries have all grown in popularity as a result of the pandemic's enforced restrictions on staying at home.
SoftBank Group, Alibaba Group Holding, Facebook and Paypal, Alphabet's Google, BlackRock, Visa, and Tencent Holdings are among the largest investors of GoTo.
According to sources, Gojek investors would own 58 percent of the holding firm. And, the Tokopedia investors would own the remainder.
William Tanuwijaya, Tokopedia Co-Founder and CEO said, "Our goal has always been to build a company that creates social impact at scale, levelling the playing field for small businesses and giving consumers equal access to goods and services across the country."
This merger may have been made possible by the founders of Tokopedia and Gojek's friendship. The two businesses' first collaboration happened in 2015 to use the drivers' local network of Gojek to speed up e-commerce deliveries.
Jianggan Li, Momentum Works CEO, said "GoTo will still need to face stiff competition from larger regional rivals Shopee and Grab, which are leading in market share in both e-commerce and food and which have their dominance in other parts of Southeast Asia to cushion the long term investment commitment into Indonesia."
Grab, a ride-hailing and food delivery company in Southeast Asia, completed a $40 billion deal with a special purpose acquisition company last month. Also, Sea Ltd, a regional internet business based in Singapore, which operates Shopee, an e-commerce app, is expanding into food delivery and financial services.