The Temken Group released their latest customer satisfaction ratings, in which they polled 10,000 Americans on their experiences with twenty different industries.  TV service and internet service providers have ranked at the bottom of these surveys for several years now, and this hasn't change for 2016, though healthcare providers did tie them this year.  One additional note, this year was the lowest rating ever for internet service providers, so they are setting records.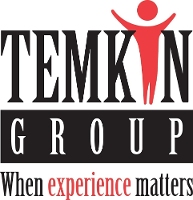 "Internet and TV service providers are awful to consumers. The lack of competition continues to fuel this bad experience epidemic," said Bruce Temkin, managing partner of Temkin Group.
Of the eight internet service providers listed in the survey, six received very poor rankings (less than 50% satisfaction), with Comcast at the back of the pack with their 40% rating.  Comcast also received poor marks for their TV service.  No company in the US providing TV or internet service managed  better than a poor rating, and surprisingly, AOL was the best of a sorry bunch.  AOL managed a 55% satisfaction rating.
The Temken Group has been publishing this survey for six years now.  To achieve a good ranking, a company must achieve a rating of 70%, and a rating of 80% would be excellent.  Only 20% of the companies examined in the report managed to achieve either of these high rankings.
You can read more at the Temken website.