An email blunder by the British Ministry of Defense (MoD) resulted in the compromising of email addresses used by over 250 Afghan interpreters who have been working with the British military and officials, reported Al Jazeera.
The leak was caused by the MoD which sent out an email containing the email addresses of more than 250 people, some of whom sought shelter in the UK to hide from the Taliban.
The email tackles the assistance it pledges to provide help in relocating Afghan interpreters into the UK. It was sent to Afghan interpreters still in Afghanistan or have been relocated to other countries.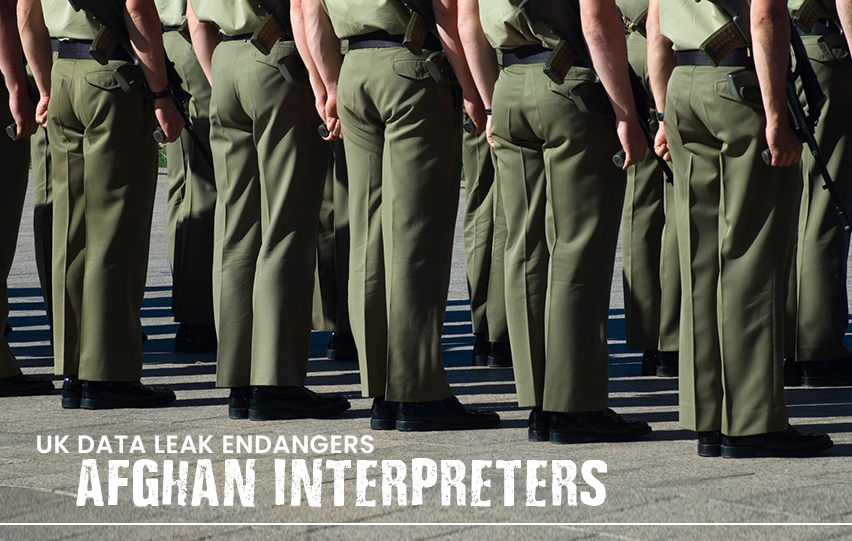 It contained email addresses, which can be used to find the names of the recipient, as well as their profile photos.
One of the recipients of the email noticed the error, per the BBC. The source told the BBC, "This mistake could cost the life of interpreters, especially for those who are still in Afghanistan."
"Some of the interpreters didn't notice the mistake and they replied to all the emails already and they explained their situation which is very dangerous. The email contains their profile pictures and contact details," he added.
As a result, the British government initiated an inquiry into the leak. Changes regarding the handling of information and correspondences were also implemented, according to Defence Secretary Ben Wallace. He also noted that an official has also been suspended before any outcomes of the inquiry.
Wallace also expressed regret regarding the incident during his speech at the Information Commissioner's Office (ICO). He said, "I apologize to those Afghans affected by this data breach and with the Home Office, we are now working with them to provide security advice."
"It is an unacceptable level of service that has let down the thousands of members of the armed forces and veterans. On behalf of the Ministry of Defense, I apologize," he finished.
The MoD sought to correct the error by sending another email urging recipients to delete the email and warning them that their email address "may have been compromised." The department has also been working with the ICO, which is the regulatory matter for these matters.
The ICO, which has the discretion to issue enforcement notices and imposed fines, is currently investigating the MoD.
Other officials have expressed concern about the issue. Member of the Parliament Tobias Ellwood said that the interpreters should be relocated immediately as they could be "hunted and killed." Wallace noted that all possible approaches will be explored to help the affected individuals.