It is easy to track your fitness plans when you have a trainer or are a gym member, but when it comes to home workouts, it can be challenging. Having an app on your smartphone can eliminate some of that challenge.
There are a lot of work out apps that you could choose from, each with its own unique features and advantages. It gets quite confusing when deciding you to want to look for one that fits your particular needs and goals.
One of the most popular options is the Sworkit app, and below we will take a deep dive into what this app brings to the table.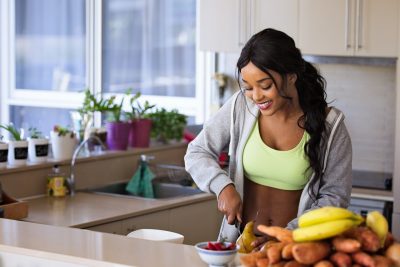 Sworkit Features
Sworkit is short for "simply work it" and is a very popular way to track your fitness plan at home.
The app originally made its debut on Shark Tank and developed into this comprehensive fitness plan app.
That development lead to the following features being included in the app.
More than 400 workouts & 800 exercises

Personalized workouts

App suggest workout plans on users goals

Able to build and save your own workouts

Experts and certified trainers to answer question
Within these features, there are subcategories that really give you more customization than most other fitness plan apps on the market. 
Tips
There are so many features and ways to use this app that knowing a few tips and tricks to maximize the performance of the app is a good idea. Here are some of those.
Make sure to dive into all the choices you can make to customize your workouts

Set the timer, so you don't have to keep an eye on the clock.

Create reminders to keep you motivated

Choose a playlist that matches your workout to keep you pumped for your routine

Sync the app with multiple devices.
There are many other tips and techniques that you can experiment with ways to improve your use of the Sworkit app.
Who Should Use It
This app has something for everyone. It is especially great for those looking to try a ton of different exercises, even for people that want to have access to routines that don't require any equipment or customized routines to optimize their results.
It is also a good option for those just starting out as it gives you plenty of options while allowing you to customize and expand your routine as you build your stamina and strength.
It is chock full of features that will motivate anyone looking to get in shape.
Cost
Every account starts with a seven-day free trial. Once that is up, there are two options to choose from. These options are a subscription basis and can be paid for on an annual basis or month to month. 
When you go with the annual plan, you will pay $89.99/year, which works out to $7.50 per month.
On the other hand, the month to month subscription is $14.99/month.
Once you have signed up for the subscription plan, it is paid automatically according to your choice.
Pros
Good variety of activities and workouts

Clear instructions to follow

Nice music plays when working out

A versatile assortment of workouts
Cons
My Plan feature could be more intuitive

Limited free offer
How to Download & Use Sworkit
Head over to the app store and download the app. Once you have done this, you can start using the app right away. You will want to choose an exercise and then choose a strength option.
Then you will be shown how to complete the exercise or activity you have chosen. Once that is done, you can then select a time limit. Then follow the clear instructions.
You can easily download the apps for iOS or Android.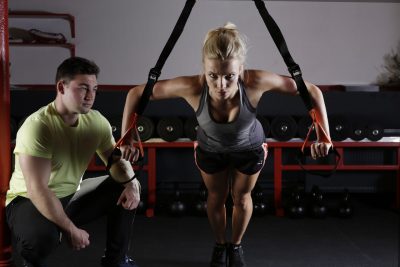 Summary
Maintaining your health doesn't have to mean expensive trainers and gym memberships. You can invest the time and a little money into using the devices that you have on hand and a very intuitive app. 
Sworkit is one of these apps. It is customizable and offers a wide range of workouts to choose from.
The ease of use and accessibility makes it an excellent choice for anyone looking to track their fitness plan at home.