Many people struggle with financial responsibility. To help you out, there are many great apps to track your spending habits.
You need to find one that gives you features that will streamline the logging of your expenses. There are a few apps that we think do this well.
So let's look at the two options that we think will have what you are looking for, namely, PocketGuard and Wally.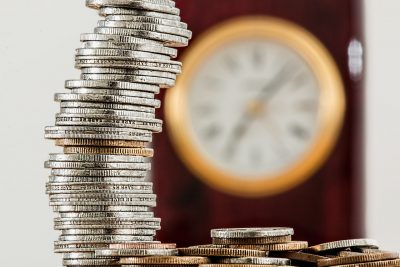 PocketGuard
The PocketGuard app is a financial app that helps you manage your personal spending habits.
It can help you track transactions, bills, and savings. This can help to maintain your budget and keep you aware of any potential fraudulent charges.
Features
In my pocket – shows how much money you have left to spend after bills

Transaction tracking through categorization

Tracks transaction postdates, export transactions

Can use hashtags to categorize transactions

Uses easy to read pie charts

Set goals easily
Pros
Free to use

Uses features for free-spending

Efficient spending limit tools

Premium allows cash transaction tracking
Cons
Does not offer phone support

Not a strong referral program

Only available in the mobile app

Financial info used to generate ads and marketing emails

Only available in Canada and US
Tips
This app is pretty simple and streamlined, so there is not a lot of room for tips and tricks to make it work better.
The biggest tip is to take your time and really include everything you typically have coming in and going out.
One thing you can do is make sure to utilize hashtags to really make your category's more customized.
Who Should Use It
This app is great for those that are struggling to make the money match what you are spending.
It is a great tool to tighten your budget and meet all those financial goals you have been looking to achieve.
Cost
There are two tiers to choose from – free and the paid PocketGuard Plus membership.
PocketGuard Plus – $3.99/month or $34.99/year
When you choose this option, you get the base features along with the following features.
Track cash transactions

Log cash bills

Ability log ATM withdrawals

Ability to add multiple pockets
How to Download & Use
You can head over to the website or either the Apple store or Google play store and download the app.
When that is done, you will input your information and link accounts to that.
Then you will be able to track transactions and expenditures so that you can monitor your budget more carefully.
Download the app for Android and iOS here.
Trying to reach financial solvency can be hard when you are dealing with spending habits that don't match what you bring in. But with the Wally app, you can take little steps to a big goal.
Main Features
Sync multiple accounts 

2 years of insights on spending patterns

Real-time tracking of balances

Able to manage the foreign currency

Ability to categorize transaction on the financial calendar

Highlights in your recent spending

Interactive charts and reports

Able to scan receipts and make notes

Create shopping lists and reminders for payments
Pros
Control over syncing and categorizing

Nice range of features

The app is safe to use

Easy to use

Available in over 70 countries
Cons
No automation of data entry

Some features have to be paid for

Only available right now on iOS
Tips
Here are some tips that will help you enhance your usage of this app.
You can split bills between family or friends easily.

Use the receipt attachment feature to keep your business expense organized.

Make sure to set up reminders for recurring bills

If you have identical transactions, you can copy and paste them

You can use your calendar to review and make adjustments to your transactions.
Who Should Use It
Wally is an app that can be used by just about everyone. You can add other users to a group and manage your budget tether.
That makes this a great option for young couples who are just learning to manage their spending habits together. Or for small businesses that need the same capabilities.
Cost
There are two tiers to choose from when opting to use Wally, free and the gold membership.
Gold – $26.99/Year
You get all the base features plus the following.
Repeat notifications

Advanced filtering and categorizing

Advanced budget features

Enhanced exporting

Currency converter

Unlimited teams
You can also buy select features individually to customize your experience.
How to Download & Use
All you have to do is download the app either from your app store or from the site itself. Then you sign up and enter all your information.
You can download the app for iOS here.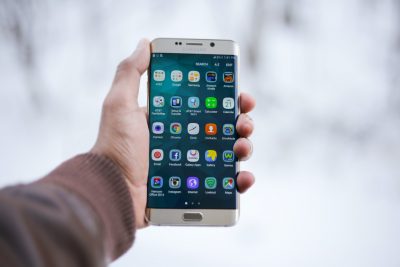 Summary
These two apps are just a few of the choices that are available today. Each has its strengths, but each will help you track your spending habits so you can maintain your budget better.
If you are in the North America area, you will be able to use either, and Wally is available in several countries. Make sure to check them out if you are looking for a good way to track your budget.