The Slysoft forum appears to have been renamed to RedFox.forum. In the forum's new logo the old Slysoft red fox is wearing a robber mask. There has been no official announcement on whether this means Slysoft's former employees will indeed continue development of AnyDVD under a new name.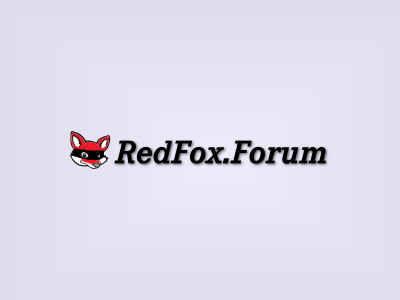 Yesterday we reported that ex-Slysoft employees were openly discussing to continue development of AnyDVD after Antiguan based company Slysoft Inc. had to be closed down for legal reasons.
The former Slysoft developers asked for feedback from its users on whether they should continue (and how) and received an enormous amount of support and feedback.
Given the enormous amount of support and the appearance of a new name and 'new' logo, our gutfeeling is that the developers aren't done yet with cracking copy protections. We think it's very likely they'll continue, so you'll likely have to get used to the name RedFox instead of Slysoft.
The Redfox.com domain is already in use and currently used by a tavern in the town of Middleburg in the state Virgina. Also .forum is not a valid domain extension.