More and more people are in lockdown, and if you find yourself reading this, you might be among them. No matter your reasons for being stuck at home, you can still have a good time, and there are plenty of activities to make time pass quickly.
We have gathered for you the craziest things people have done while in lockdown with the promise that it will give you a good laugh and make time pass easier. Some of them are crazy yet hilarious, and some you can even try yourself at home.
One thing is for sure, we can still have a laugh in the worst situations, and if you think you made something hilarious, there will always be someone who did it better.
Origami from bills
Origami is one way to make pass time. Someone started doing it from dollar bills, and the results are amazing. Who knew money could be used in such creative ways?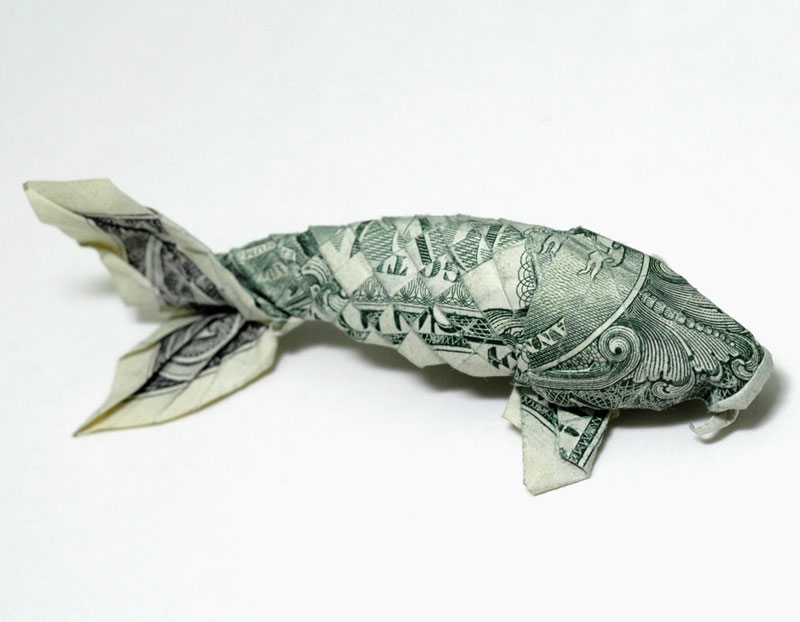 Talk to your pets
Talking to your pets is nothing new, but giving a lecture to them about the lockdown and why you spend more time with them all of a sudden can be a great way to make time pass. Someone even gave a talk to his cats about COVID-19 and is hilarious.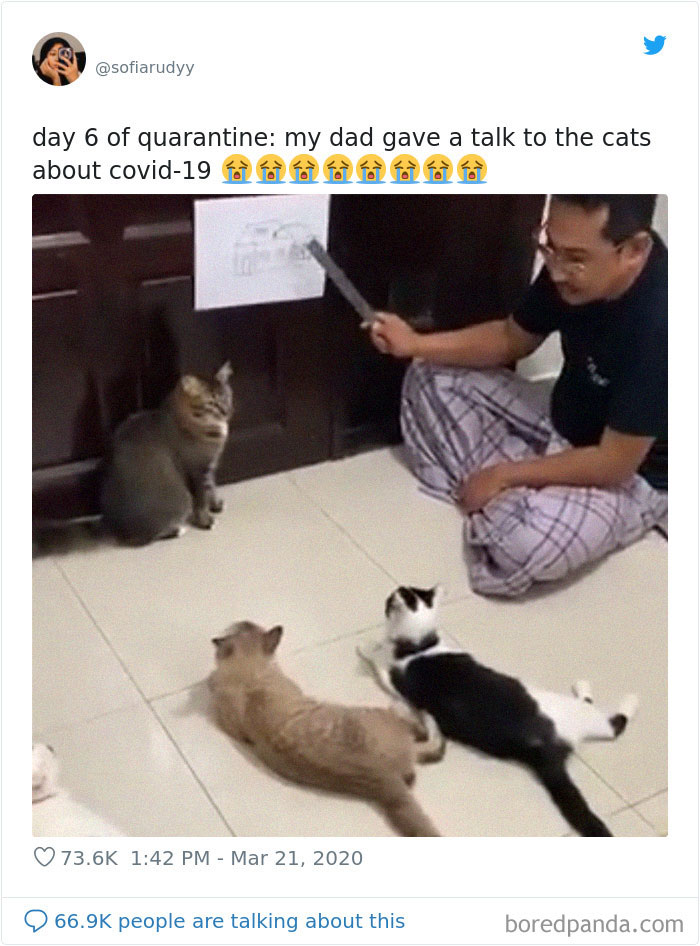 Spice up your bathroom
With a lot of free time on their hands and creative minds, people started decorating their rooms, but when it comes to the toilet, there is only so much you can do.
Well, someone proved this to be wrong and got all creative with it. From having a smoke to being a rockstar, the choices are endless, with the only barrier being your mind.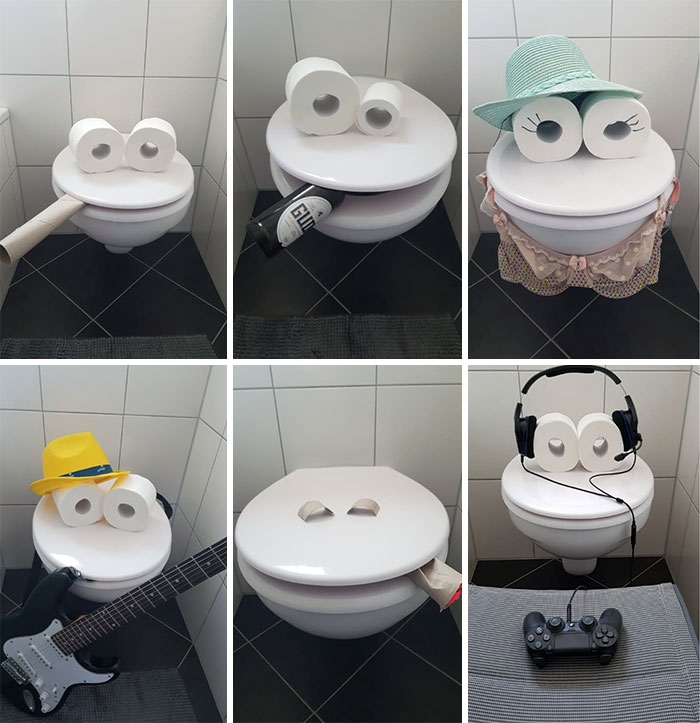 Builders working from home
Working as a constructor or builder is a nice job and involves a lot of creativity, but with the recent lockdown and a recommendation of working from home, someone got creative.
He pulled out the big toys and continued doing his job. This really means that you love your job.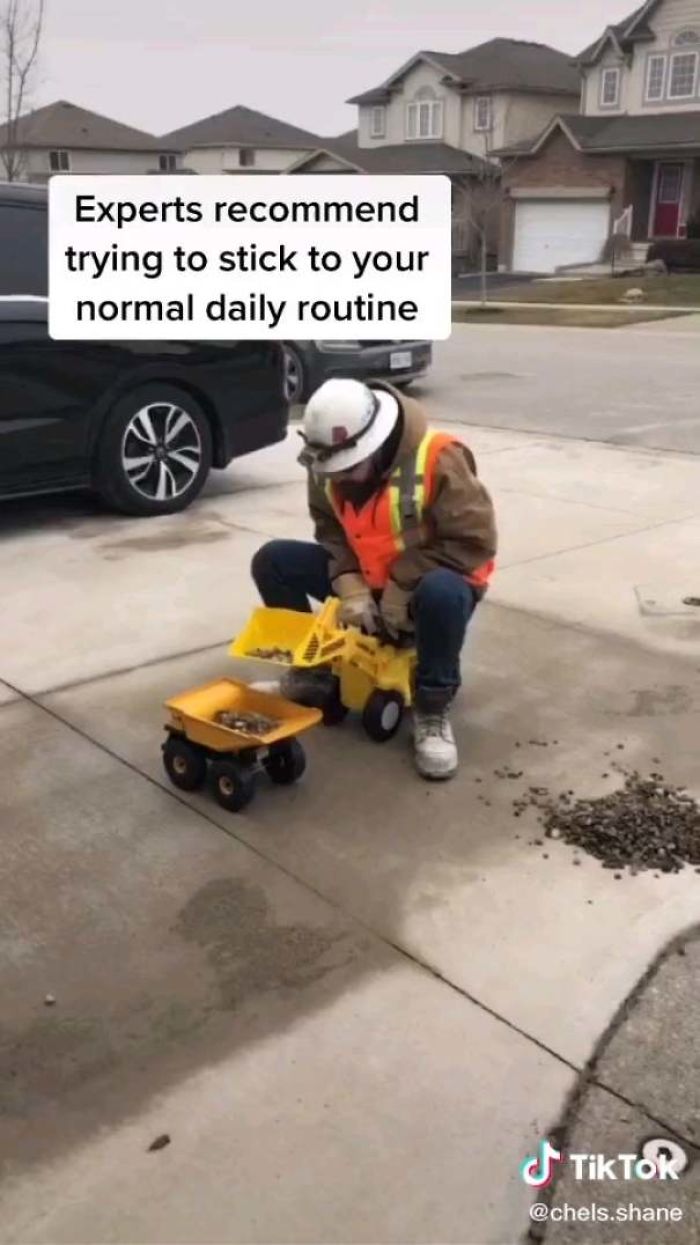 Level up your cooking game
If you love cooking, this is the perfect opportunity to level up your chef skills. But what happens when your cooking skills are not so great, and instead you are maybe are a designer or an artist?
You crack open some eggs on that old pan you have and create works of art in the comfort of your home.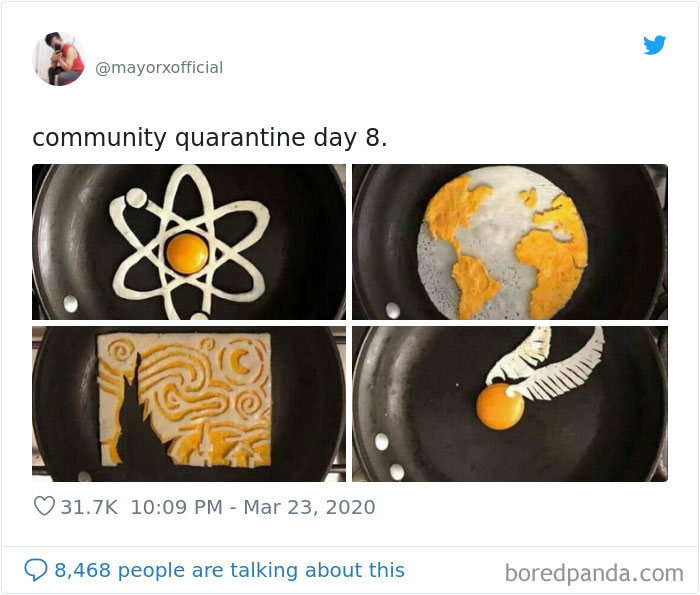 Counting seeds
There are many things you can count in your home that you do not know about. From clothing and tiles on your bathroom walls to the seeds of one strawberry.
While the guy who did this hasn't shared the number with the rest of the world, you can try it for yourself. Either way, you will end up with a very smooth tasting strawberry at the end of this painstaking task.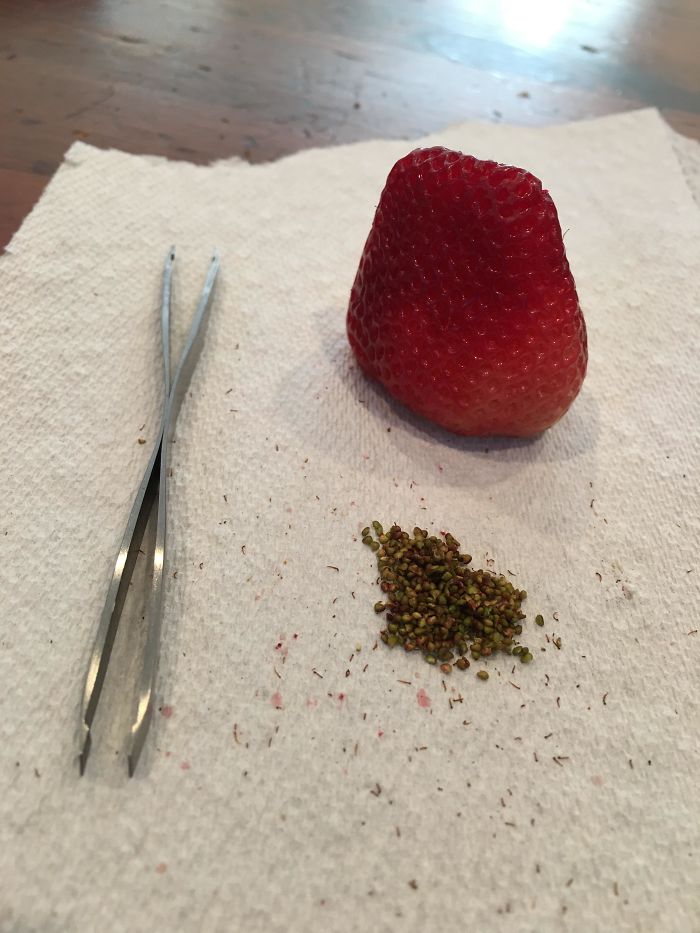 Invent a new drinking game
If you are in a lockdown with your best friends, then you are in luck. There are plenty of activities to be done, and drinking games are the best, as long as they're done responsibly.
Someone placed a banner on the front yard with the text "u honk we drink", and we are just curious how many shots they did have to take.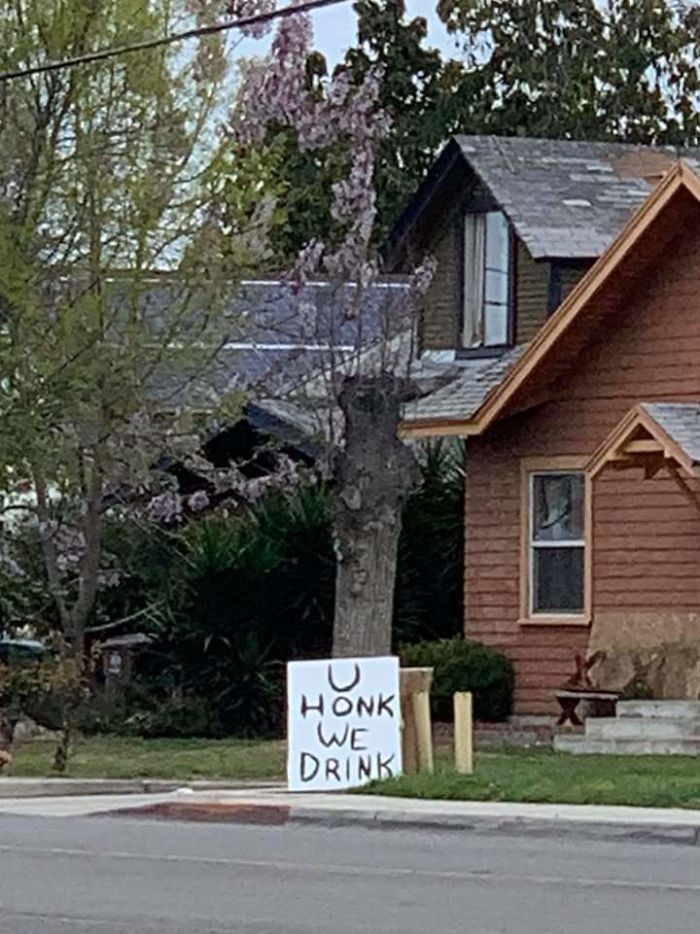 Decorate the outside of your house
Your house should always look good, but while on lockdown, everything is allowed, so make time pass. Someone thought of a creative way of decorating his home with a Pacman theme, and the results are both nostalgic and funny.
You can try it for yourself and see if the photo gets viral over the Internet.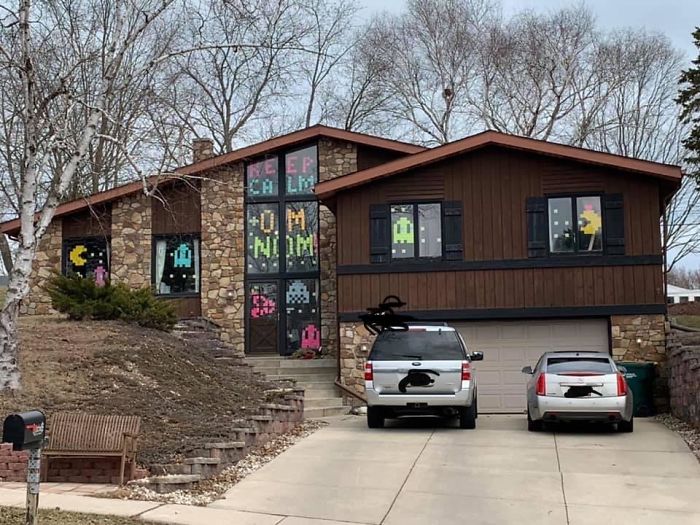 Catch up on college work
This is your chance to catch up on long-overdue home essays. You have all the time required to do research and write it, but if you still lack inspiration, maybe your creative side will kick in and help you out.
The first words are always the toughest but do not worry, the first step is always starting something, the rest will follow.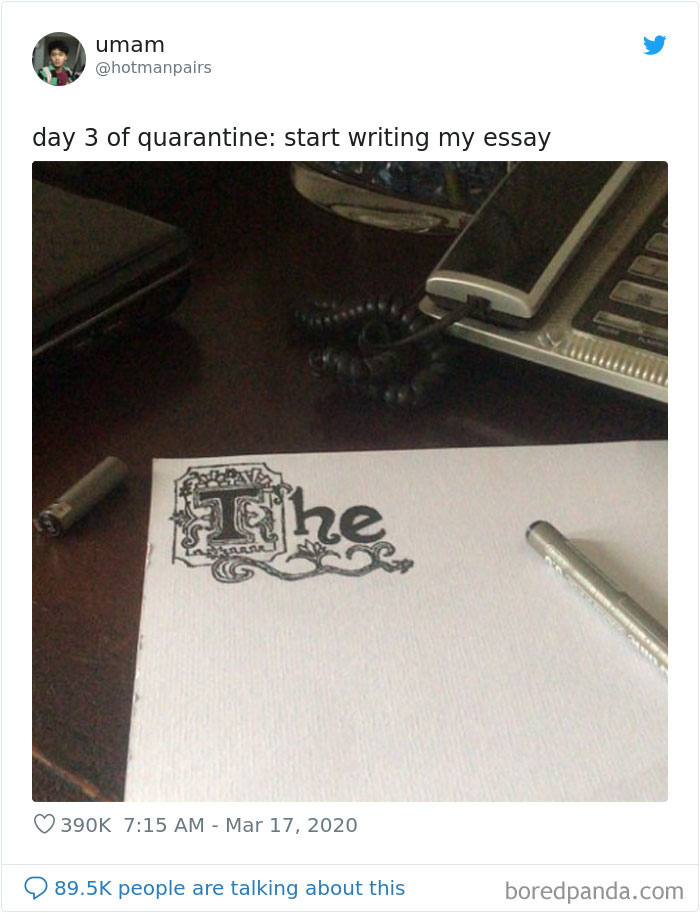 Keeping daily routines
The experts tell us to maintain our daily routines while we work from home, and we really should to that.
The hardest part while in lockdown might be traveling by bus in those crowded areas and hanging onto that safety bar. Someone decided to get creative and find a solution to this in the comfort of his own house.