Many cable and satellite television providers provide some form of live sports streaming coverage. Plus, cord-cutting services such as fuboTV and Sling TV also carry many live sports. Free online streaming sports sites are more challenging to get to, but they're out there.
Several big outlets, such as ESPN, offer free sports streams as well as streams that are locked behind a paywall. You may need to subscribe to a streaming service or provide login details to a cable or satellite television provider to deactivate the paywall on such pages.
Other big-name sites, such as Facebook Watch, offer a limited number of mobile live games utterly free of charge. To learn more about where you can watch live games on your mobile phone, keep reading.

Where to Watch and Stream Sports Games
ESPN
ESPN is one of the biggest names in cable sports, and it features a lot of live streaming content on the official ESPN website. You can find all the major games on ESPN's official website, including football, basketball, baseball, and college sports.
ESPN only streams the games they currently have the rights to and individual game streams are also hidden behind a paywall.
ESPN is available not only on the web but also on the Android and iOS platforms. Users can watch their favorite games wherever and whenever they want.
On ESPN.com there are two types of Premium games you can watch.
Games you can watch by logging in with a valid cable or satellite TV provider.
Games you can watch if you sign up for the streaming service provided by ESPN.
Besides those premium games, ESPN also streams free sports that you can watch without logging in or paying for an additional subscription.
Facebook Watch
Facebook Watch is an attempt by Facebook to muscle in the video streaming market. The social media giant has succeeded in gaining the right to stream several different sports. One of Facebook Watch's biggest offers is to stream one MLB game a week during the regular season, which you can do for free if you have a Facebook account.
Including official sports broadcasts on Facebook Watch, Facebook users can now use the app to live stream sports from around the world. Facebook Watch is easily accessible through mobile devices wherever, whenever.
Laola1
Laola1 is an Austrian-based streaming platform with an international English version, so users outside Austria can use it. The global platform isn't blocked on area, so sports fans in the US can watch games from around the world.
This is particularly useful if you are looking for live sports streams that aren't as widespread in the US. For starters, Laola1 has a lot of worldwide soccer streams, international volleyball matches, and it's also an excellent place to watch table tennis.
In addition to its free sports content, the site also has a premium membership fee-based service offering additional features along with the basic ones. For all available sports, users of Laola1 TV get nothing short of the high-definition live streaming experience. The site is accessible through Android and iOS apps.
Stream2Watch
Stream2Watch is a live streaming sports platform that gathers streams from many other sites. It features outlets of baseball, soccer, football, tennis, and volleyball, among other activities. It's comprehensive, and there's a fair chance you'll find the game you 're searching for.
Like many sites that embed streams from external sources, Stream2Watch can cause you to run into intrusive and misleading pop-up advertising. Using a good adblocker will help keep you safe, but on individual videos, you can still see overlaid ads. Trying to close each ad is the best solution and close the window instantly if you are sent to another link.
The site is free, but it is not mobile-friendly.
Sony Liv
Sony Liv is one of the market's best football streaming sites. Supported by the tech giant Sony, Sony Liv provides a range of HD content sports. The platform is absolutely free when it comes to watching sports with premium packages for entertainment and cinema networks.
Sony Liv also provides relevant sports information to help you stay up to speed with what's going on in sports. Sony Liv's sport content can be accessed through their Android and iOS apps, making it available anywhere and anytime.
Sports that you can watch include cricket, tennis, UFC, WWE, soccer, MotoGP, Redbull Air Race, and the NBA.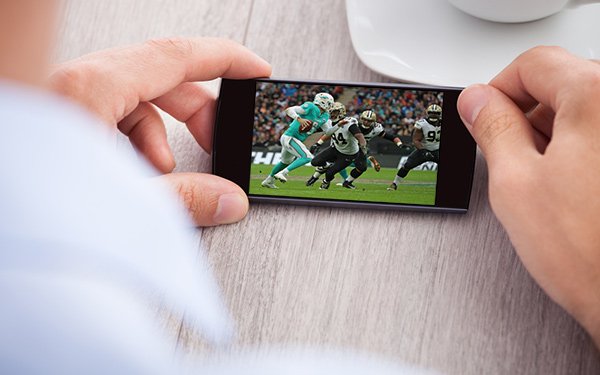 Conclusion
Most free sports streaming sites out there don't provide official streams, so the standard is often lower. In addition, sports fans need to be careful about the intrusive and deceptive pop-up advertising that may appear. However, if you're careful, you can find just about any stream of sports you want on these free streaming sites.
Try these sites now!