In October 2019, Instagram launched Threads from Instagram, an app available on iOS and Android. It's designed to integrate seamlessly with the main Instagram app, providing a more personalized, photo-based experience when communicating with close friends.
This app launch followed a series of other new ways to share on Instagram, including visual messages on Direct, Stories, and the Close Friends list. Threads from Instagram builds upon these past launches, working with recently introduced features to provide an integrated, custom experience.
Threads from Instagram is a great tool for anyone who loves connecting with friends through social media but needs to find a way to cut out the background noise. Find out how to use Threads from Instagram to connect with the people you really want to below.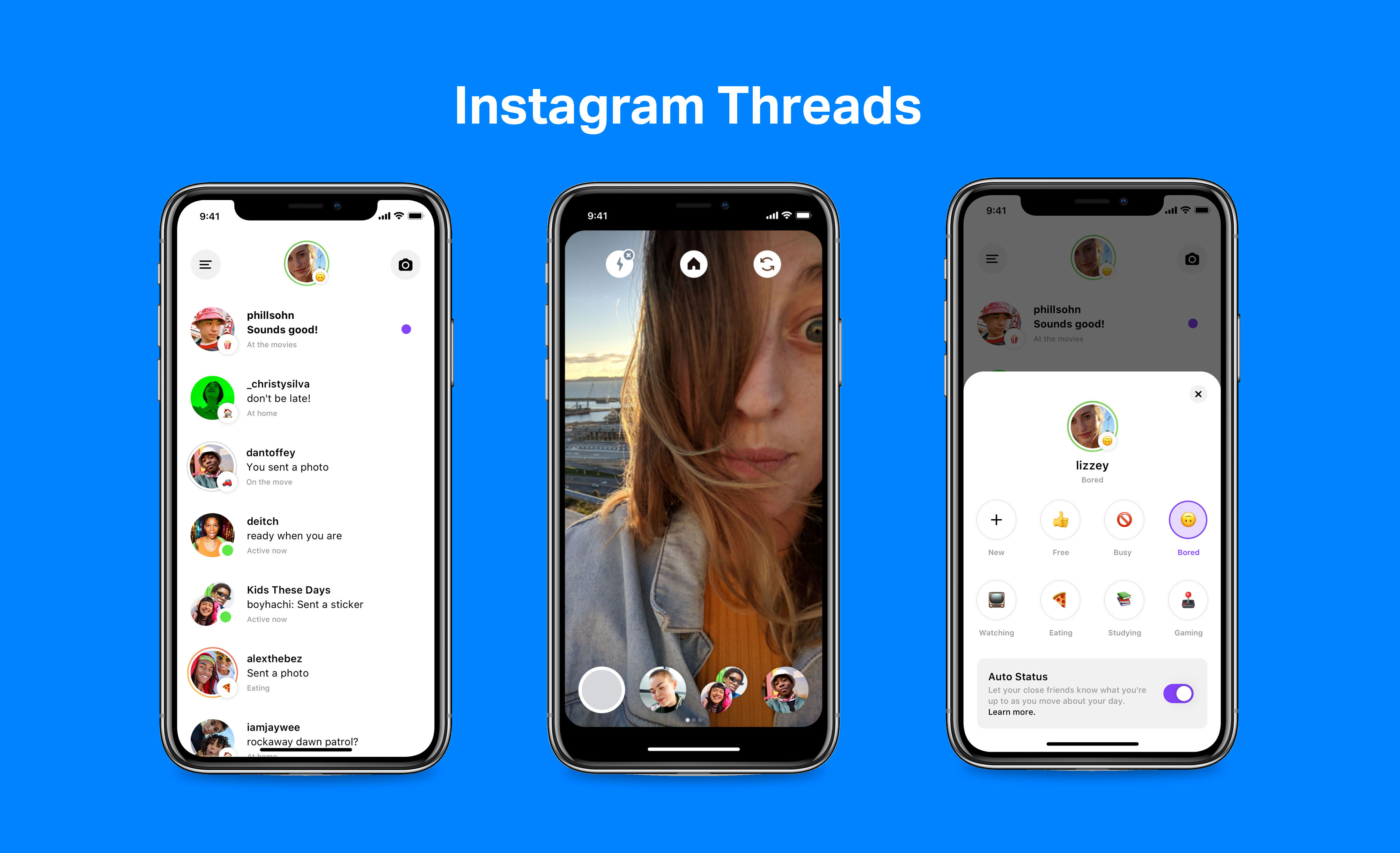 How to Download Threads from Instagram
As long as you already have an Instagram account, all you need to do is find Threads from Instagram on the Apple App Store or the Google Play Store.
Once it's downloaded, go through the simple set-up process, which consists of logging into your existing Instagram account and making a few customizations to your user experience.
Don't worry if this sounds complicated, though – Instagram guides you through the set-up process with a short but informative, interactive induction.
How to Use Threads from Instagram: The Key Features
When you first open the app, you are presented with the statuses, messages, and stories of your Close Friends list first, allowing you to connect with the people you care about most.
Auto-Status
Auto-Status allows Threads from Instagram to automatically update your status, according to data like your phone's location and battery percentage.
This is completely optional, as you'll have to manually allow these security settings on your device. However, this status information is only shown to your designated Close Friends list, not all of your followers.
Close Friends
Threads from Instagram adds another layer of interpersonal connectivity – and even, perhaps, encourages vulnerability – through status updates meant only for Close Friends.
That means you have the option of sharing feelings, like boredom, sadness, and loneliness, but only to the people that you trust.
Threads from Instagram is completely integrated with other Instagram apps. That means that, even though it's designed for connecting with Close Friends, you simply need to swipe right to access your full Direct inbox.
Instagram Directs
The messages you send on Threads from Instagram will also show up in Instagram Directs, and vice versa.
Camera Shortcuts and Video Functions
Threads from Instagram offers Instagram's most easily customizable user experience.
You can choose various camera shortcuts in order to instantly send photos and captioned videos to your closest friends and family. You can also personalize the color of your icon and app.
How Threads from Instagram Fits Into Instagram's Other Launches
Threads from Instagram builds on several of Instagram's past launches. It relies on the Close Friends list, the individuals the app is designed to help you to connect with.
It allows you to post a story or status update only to your Close Friends list, and the Stories feature is key in this.
As the trend of new features and apps released by Instagram shows, Instagram is looking to associate their platform with personal interconnectivity, as well as visual sharing.
This goal of increasing the variety of visual ways to communicate has been achieved through the recent launch of Instagram Reels, a feature that allows you to film 15-second videos set over music, much like TikTok's.
Frequently Asked Questions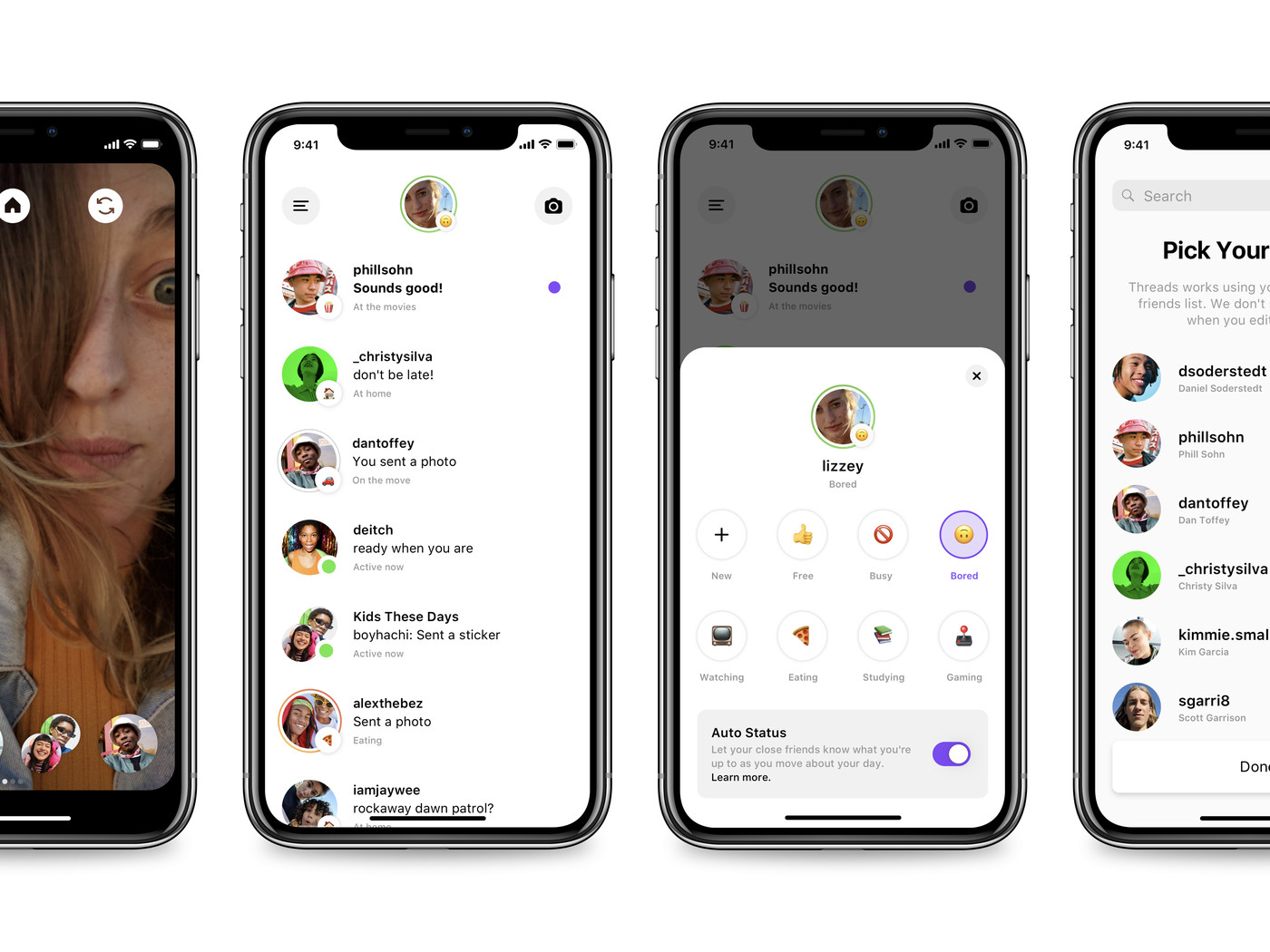 Can I speak to my friends on Threads from Instagram, even if they don't have the app?
Yes, you can, because all Instagram apps are integrated with each other. Messages show up both in Threads from Instagram and your Direct messages.
Do I have to pay for the app? Are there any in-app fees?
No, this app is completely free! There are no in-app fees at all!
Summary
Threads from Instagram is a useful tool for human connection, and it's a clever strategic move in response to "finstas". Finsta stands for "fake Instagram", generally secondary accounts created for close friends to see candid, unfiltered photos.
Instagram has looked to build this level of personalization and specialization into their business model, and Threads from Instagram is a great step.