The Royal Bank of Scotland has been helping UK residents with their financial needs for centuries. Throughout that time, it has expanded its services to include everything from banking to credit cards.
The Reward Black Card is one of the options they offer. It is affiliated with MasterCard and comes with a lot of features and benefits.
There are a lot of credit card options available. Before you make your final decision, let's take a look at everything you need to know about the RBS Reward Black card.
Features
This credit card from RBS has an annual fee of £84 for new applicants, which is waived if you are already a Reward Black member. It also comes with a number of exciting features.
For the first 56 days of activation, you get to enjoy interest-free purchases.
The card also has no foreign transaction fees, which is ideal for travel abroad.
Benefits
The Royal Bank of Scotland credit card is a rewards-earning card that can be used internationally with ease. Here are some of the other ways you can earn rewards.
1% back in Rewards on groceries
0.5% back in Rewards for petrol
1-15% back in Rewards at select retailers
0.5% back in Rewards everywhere else
Prioritization of calls to the customer service center
These can all be earned by simply using your Reward Black card. With this card, there is no cap on how many points you can earn, and it is easy to use those points.
After your balance on the card has gone above £5, the bank gives you several options for how to handle your rewards. You can bank the rewards into your account, trade them, or even donate them to the charity of your choice.
How to Apply
To apply, you must meet the eligibility criteria as well as the credit criteria. You can use the bank's online eligibility checker to find out if you qualify.
This check won't affect your credit and will return a result to you within minutes. If you are eligible, then you can apply in several ways – in a branch, over the phone, or online.
Online applications are quicker and easier. No matter what method you choose, the next step is to compile your documents with all the necessary information.
Next, fill out the application. After that, all that is left is to wait for the final decision.
Eligibility
The Royal Bank of Scotland will take into consideration your credit history, income, and other financial information. Along with that, you will need to meet the following criteria.
Firstly, you must be a resident of the United Kingdom and at least 18 years of age.
You must also be an existing customer of the Royal Bank of Scotland and currently have an annual income of £15,000 a year in order to qualify.
Fees and Interest
When it comes to fees and interest rates, this card is rather standard. The card does have a high representative APR (which may not be your final APR) of 37.1% that is used in the initial process.
Further fees and rates apply:
Annual Fee – £84
Interest on Purchases – 18.9%
Interest on Cash Advances – 25.9%
Interest on Balance Transfers – 18.9%
Interest on Money Transfers – 25.9%
Cash fee (including gambling transactions) – 3% handling fee
Returned payment – £5 each
Foreign Usage Cash fee (including gambling transactions) – 3% handling fee
Late payment by more than one day – £12
Exceed credit limit by more than £12 – £12
Bank Contact Info
If you have any questions, you can visit the Royal Bank of Scotland website and use the branch locator to find the closest one to you.
Alternatively, you can contact them by phone at 0370 907 0010 from within the UK or at +44 1268 508018 if you're international.
You can also write to their headquarters at 36 St Andrew Square, Edinburgh, United Kingdom, EH2 2YB.
Operation times may vary, but most often, the customer service centers will be open for your questions Monday through Friday from 9 am – 7 pm. On the weekends, you will be able to reach them on Saturday from 9 am – 1 pm.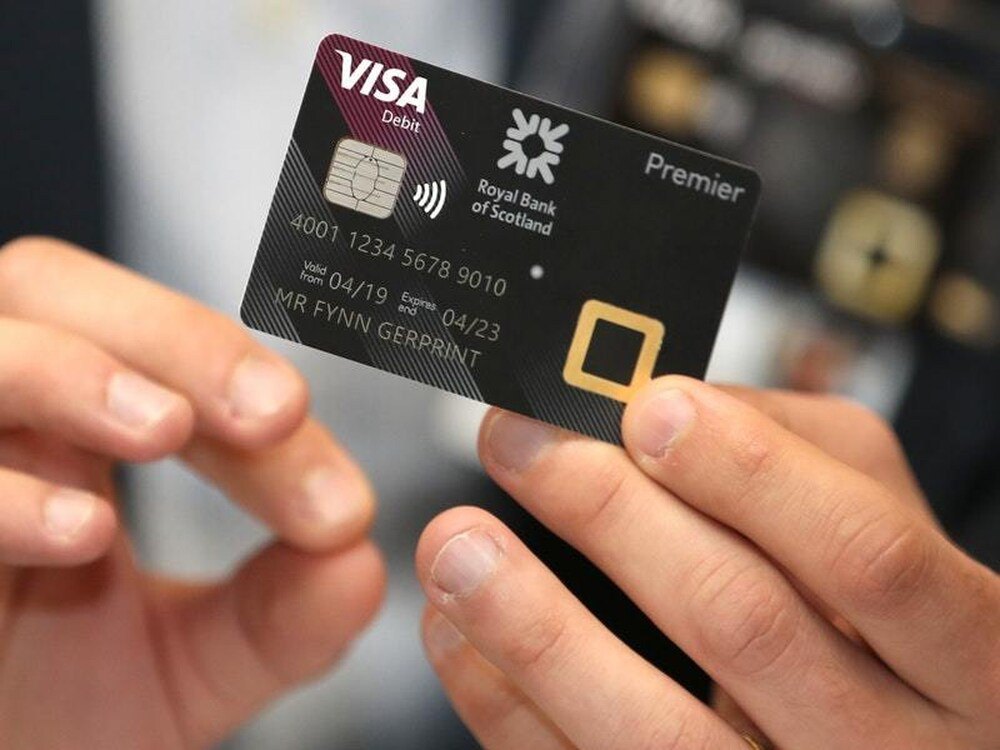 Summary
The Royal Bank of Scotland offers a few different credit cards with many different benefits and features. If you love to travel, whether it is for business or pleasure, the Rewards Black card may be a good choice for you.
Note: There are risks involved when applying for and using credit. Consult the bank's terms and conditions page for more information.