Review: Crucial BX500 240GB
Reviewed by: Antonis Sapanidis
Provided by: Crucial
Firmware version: M6CR013

 

 

 
Crucial is no stranger when it comes to making value drives, and some of them were simply outstanding, they also had the nasty habit of putting some more expensive drives in a very difficult place. There
were also the few times that they were just okay. But now is not the time to look at the past, now it's time to see what the future holds for the successor to the BX300 SSD.
Thanks to Crucial for providing me with the BX500 240GB SSD for this review, to find out more about Crucial and their products simply click here.
So let's start this review by looking at the packaging and its contents.
Crucial BX500 240GB SSD
Crucial has updated their packaging, it's smaller in size, you don't see the drive at the front, but still it looks elegant, plus you have all the necessary information about the drive. I like this new design.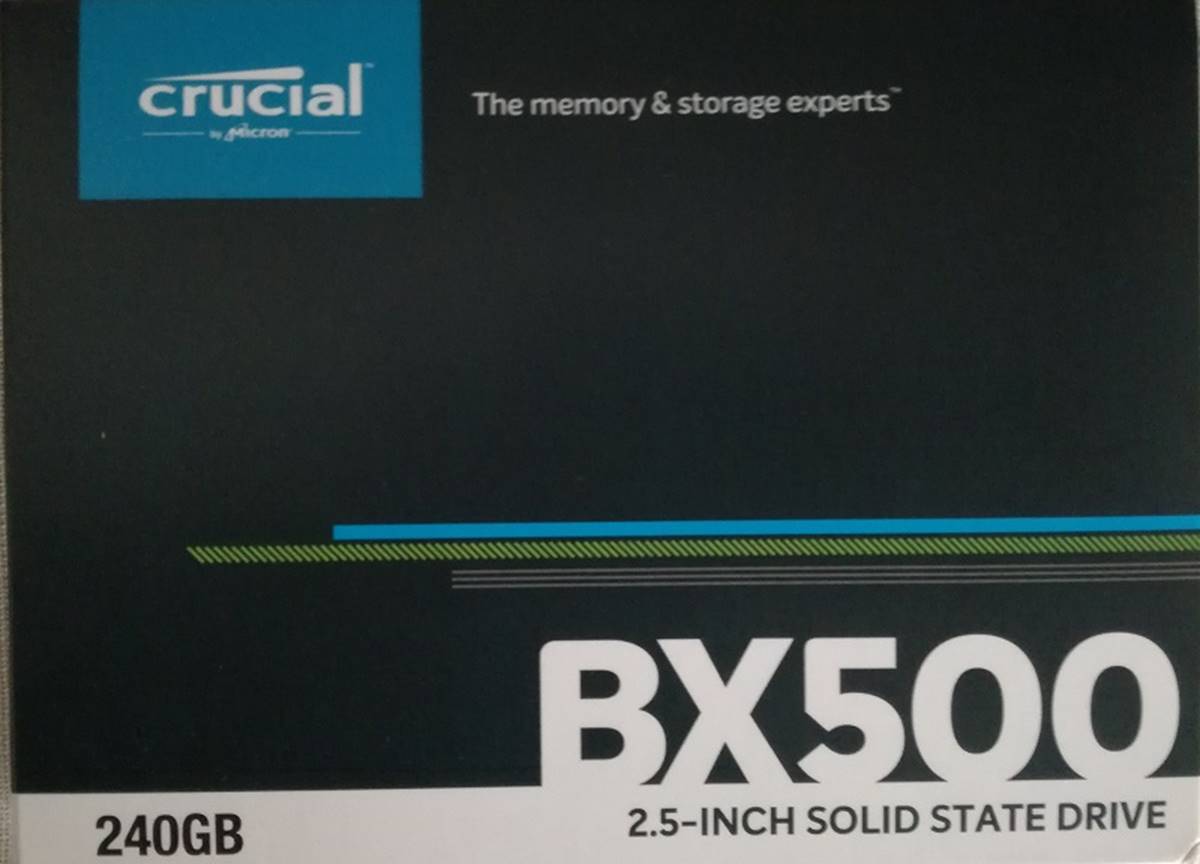 The front of the box.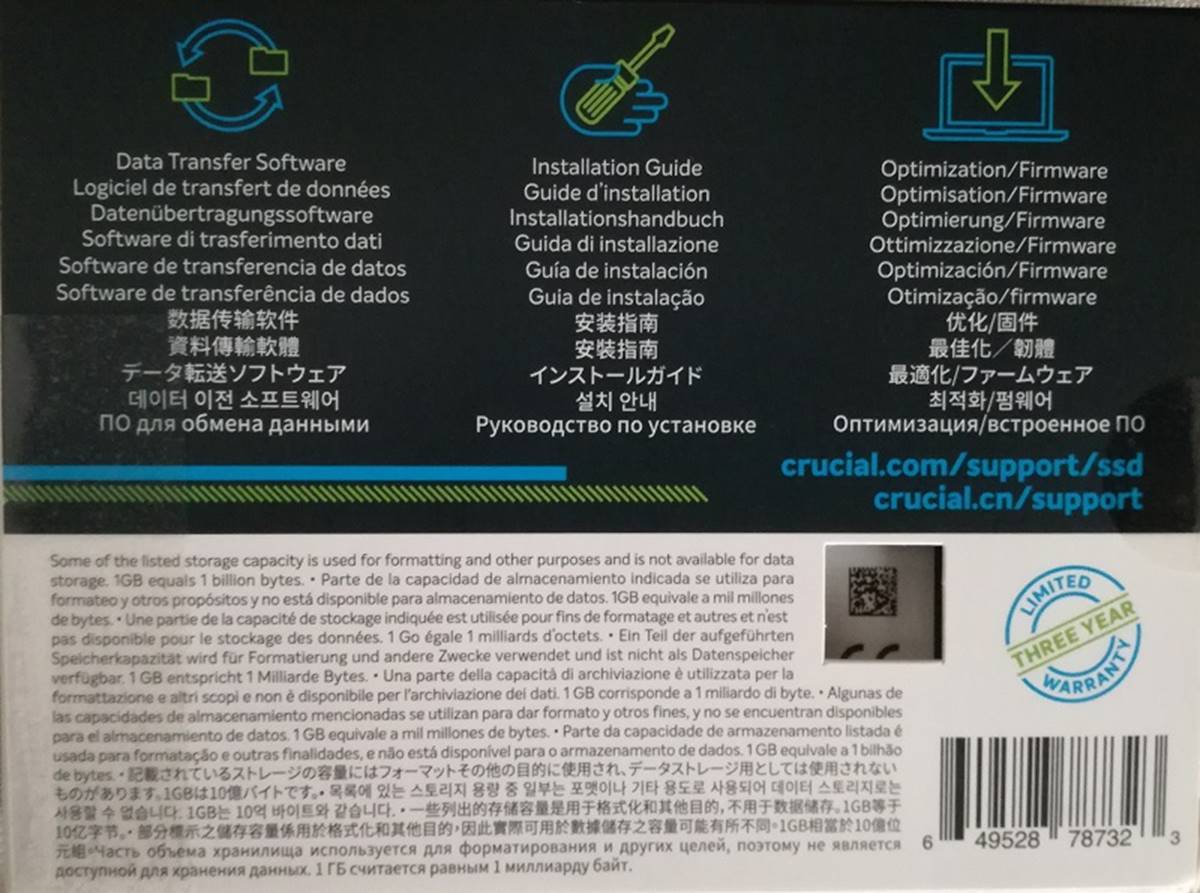 The back of the box.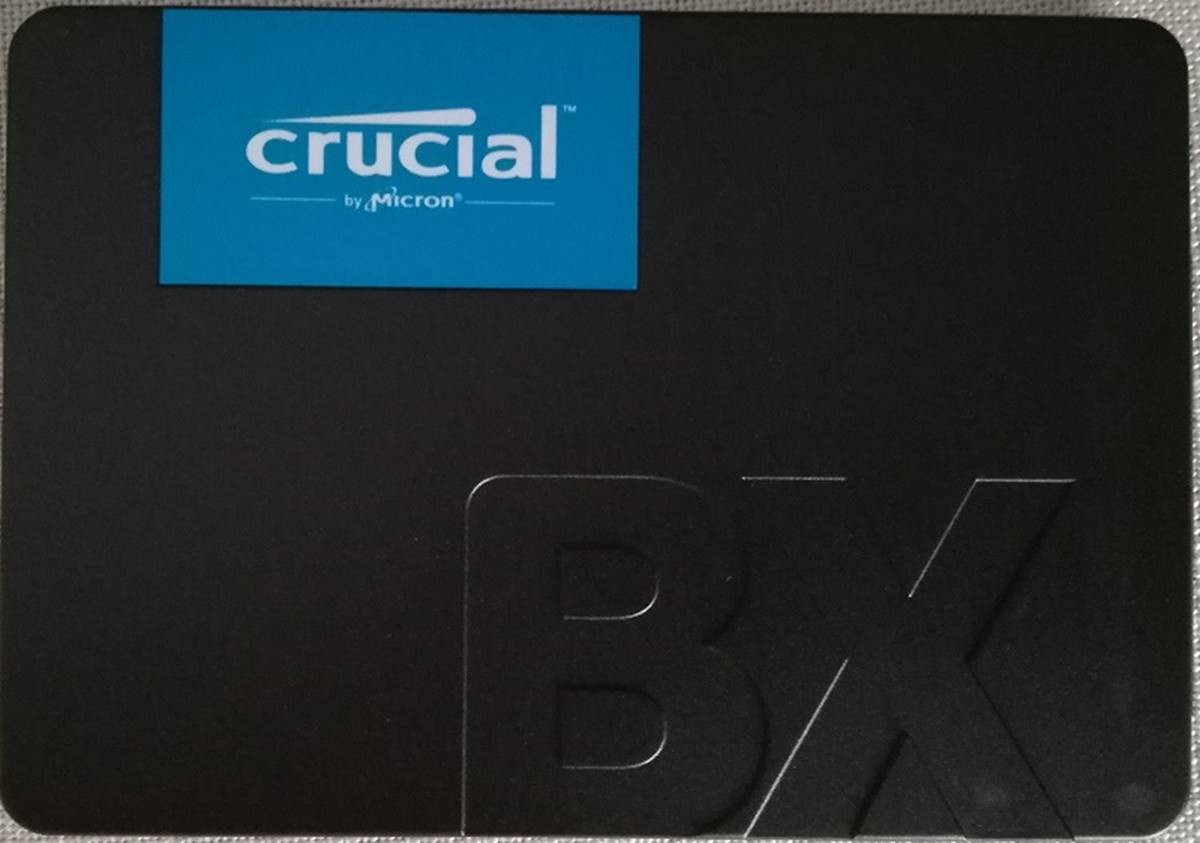 After a lot of years Crucial has also changed the look of their drives, I have to say that I like this new look, so here the front of the Crucial BX500 SSD.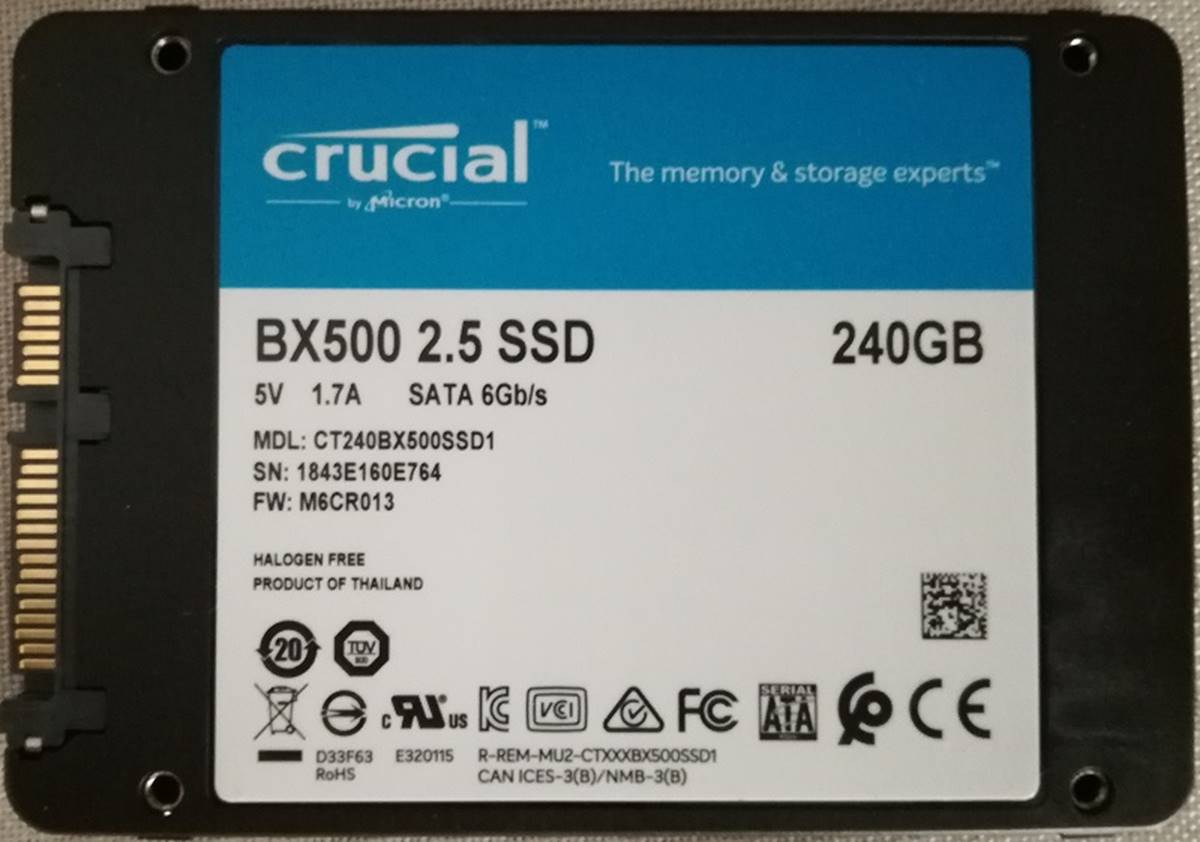 Here is the rear of the Crucial BX500 SSD.
Specifications of the Crucial BX500 240GB SSD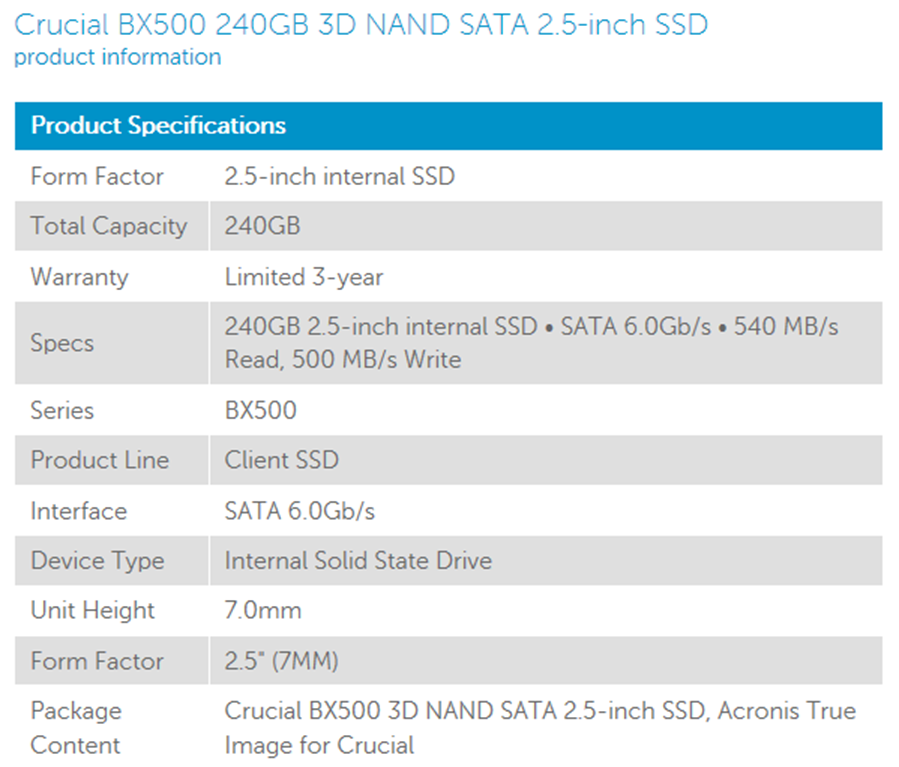 The new BX500 uses Micron's 3D-TLC NAND and it can reach read speeds of 540MB/s and also write speeds up to 500MB/s. The BX500 is a value drive, so in order to maintain the cost Crucial offers the drive with a three year warranty. The BX500 is only
available as a 2.5" SATA drive, with capacities of 120GB, 240GB, and 480GB. For pricing you can find out more on the Crucial website.
CrystalDiskInfo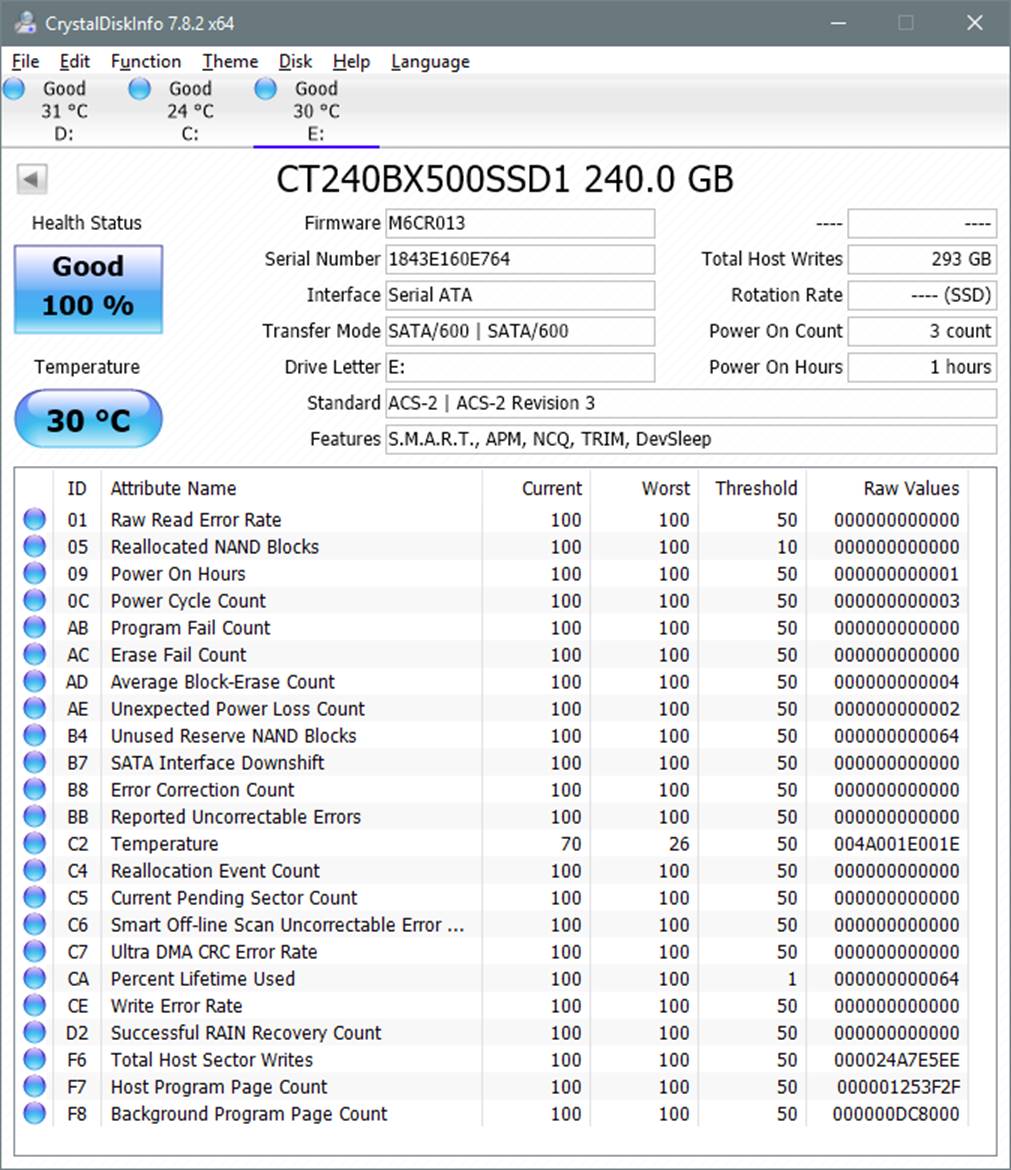 In the above screenshot we can see all the available info for the Crucial BX500 240B SSD.
Let's head to the next page where we take a look at our testing methods and the review PC.