PC Mark 8 – HDD Suite
We have built quite a close
relationship
with FutureMark software, the authors of the PCMark PC benchmarking
software
that we use in our tests. I decided I would use PCMark Vantage as
stopgap
measure until the more up-to-date PCMark 8 benchmarking suite became
available.
I'm pleased to say that PCMark 8 is now available, and it gives me
great
pleasure to introduce you all to the results obtained by this new 'real
world'
benchmarking suite.
I will describe the basic way
that each
test is carried out, above the graph for each test.
PC Mark 8 HDD suite results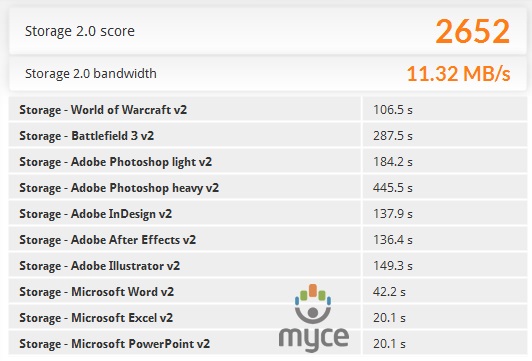 Here
is a screenshot displaying the results for the Seagate Barracuda 2TB
HDD, and for
reference only I will leave the results I have from the various other
SSDs that
I have tested.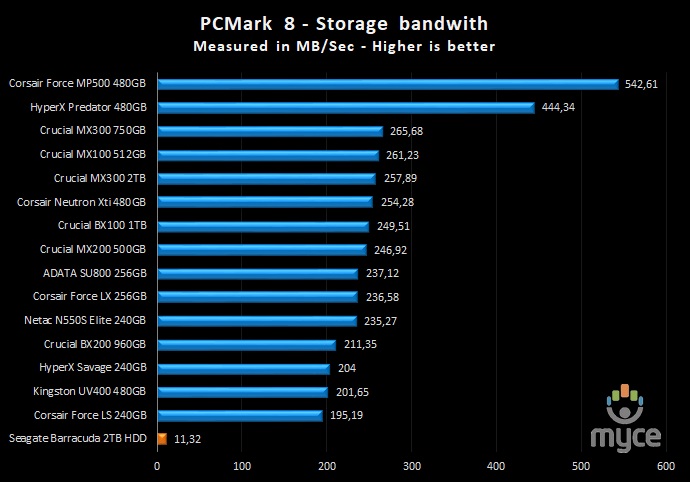 PCMark 8 storage bandwidth. If
for some
reason you want to see how it compares with other SSD drives, you can
click here.
Summary:
It's clear that there is no
point in trying
to compare any spinning drive with an SSD as the HDD will always lose,
but
still, those spinning drives are excellent value for money when you use
them as
storage drives.
Now let's head to the next
page for some
real world tests….